419 pcs Universal Metric O-ring Assortment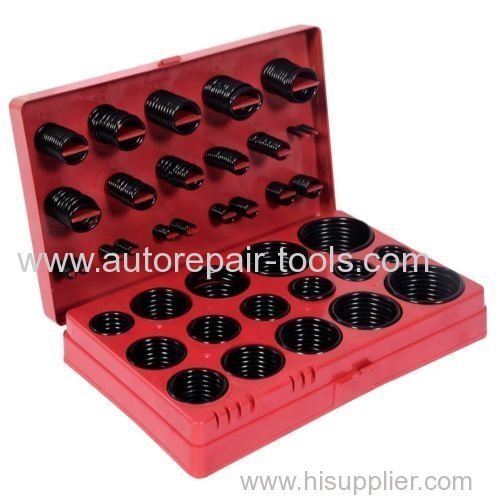 Description:
Including 32 metric popular sizes ranging from 3mm(ID) x 6mm (OD) to 50mm(ID) x 57mm(OD).
Use in plumbing, hydraulic, air, gas connections and many industrial applications.
Organized with a hardened storage case with lid chart, and built-in width gauge.
Resistant to heat, low/high temperature, air, water, petroleum products, mineral oil and hydraulic fluids, natural gases, kerosene, silicone fluids, non-aromatic fuels and solvents.