Broken Damaged Screw Remover Extractor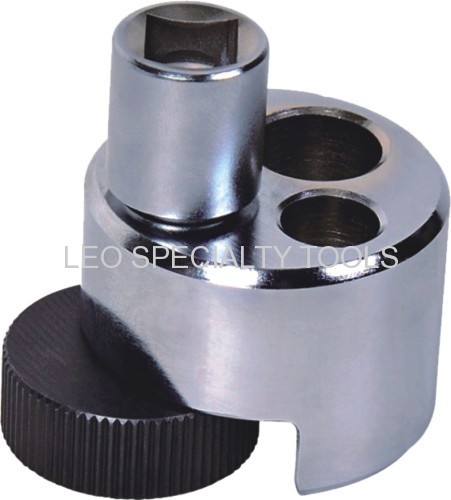 Description:
Suitable for the removal and installation of various sizes of stud and for extracting broken and damaged bolts.
Cam rotates to grip onto the stud for quick and easy use.
Features:
Allows for easy removal of studs.
Tool has two holes, 1/2 inch and 3/4 inch for optimum fit, minimizing damage to threads.
Design allows tool to grip flush with mounting surface of the stud so it can grab studs that are broken off very close to the mounting surface.
Use with 1/2 inch square drive.