Extendable Stainless Steel Camping Forks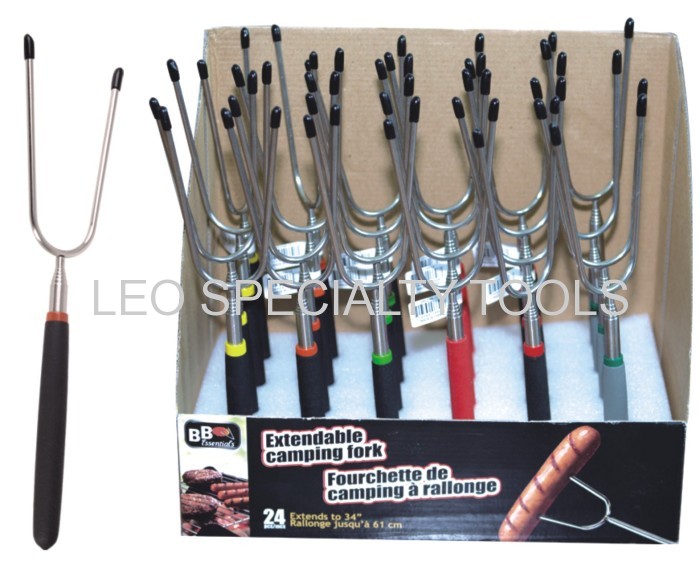 Description:
The campfire fork is the perfect utensil to easily and safely roast food on an open fire. Marshmallows, hot dogs, corn and anything else you can think of.
The forks extend from 11" to 35" so you can choose just the right size for roasting over the campfire or the BBQ.
The forks and handles are made of stainless steel, but heat from the fire will not be transferred to your hand thanks to the PVC cushion grips covering the handles.

The safety caps will protect the fork while not in use and protect you from getting poked.
Features:
Each fork has insulated handles - soft PVC cushion grips
Each fork comes with two red safety caps
Perfect for safely roasting marshmallows, hot dogs and anything you like to cook over the campfire